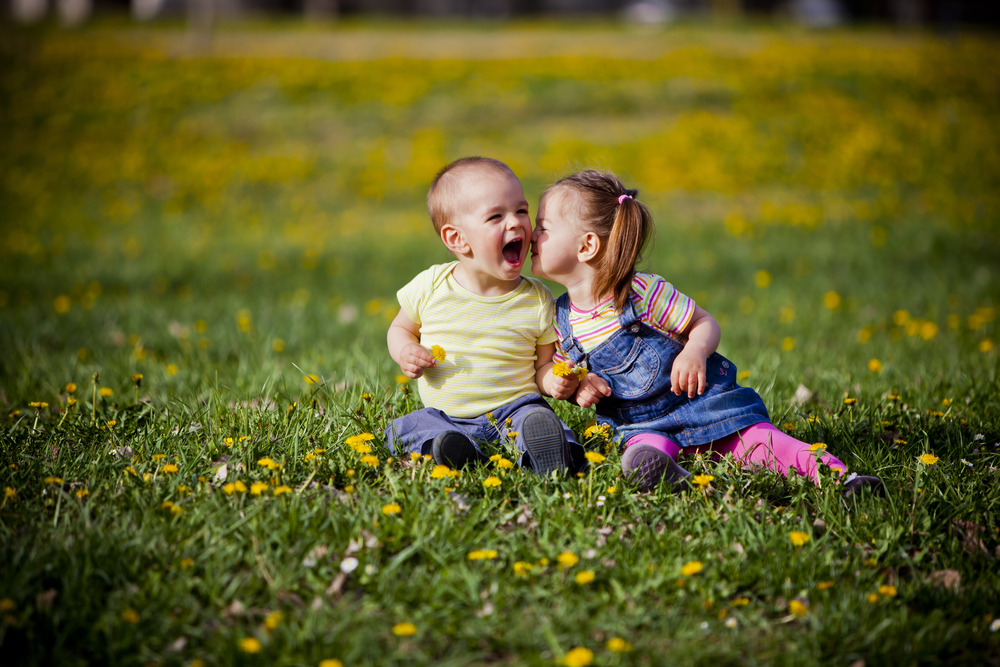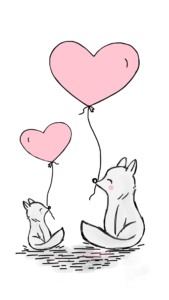 By the time this edition of Early Days goes to print I will have celebrated 30 years of marriage with my wonderful husband, Pete. So perhaps it is fitting that "Professional Love" is the theme of this magazine. There have been times in those thirty years when loving and sticking together has been a decision and commitment rather than a romantic feeling or fuzzy sentiment. Equally, there have been times of feeling totally head over heels in love; our recent wonderful holiday in Italy stands out as one of those times.
Around us, the word love is everywhere. 
It seems we love food, we love exercise, we love our glossy hair, we love the dog, we love to party, we love our families and we love God. The same word, yet such a huge range of actual emotions.  We even hear the word used but with a complete absence of emotion – do we really love those hair products?
But using the word love in many different ways is not that new.  The Bible has different words for love, and one of the most well-known accounts is when we see Jesus with Peter.  Jesus asks Peter, "do you love me?"  (John:  21-15-17)  In the Greek text we see the careful use of the word "agape" which conveys total commitment, the love of the will, the choice to love beyond all else.  Jesus asks Peter "do you agape me?"  In response, Peter replies that yes, he loves Jesus, but the reply is "phileo" – the love of a brother, affectionate love.  We know that Peter has walked the hard path of denouncing Jesus, and we see how he now comes to the place where he acknowledges his own limitations, that alone he cannot give agape love.
Amazingly, in the middle of Peter's pain and reflection on his own failings, as he sees that he cannot love fully without God's help, right at that point where he feels the most helpless, we see the unconditional love and grace of God pouring in.  Jesus gives Peter the greatest and most wonderful responsibility – to "feed my lambs."
How often do we call out to God for His agape love in our daily lives?  Do we ask Him to fill us with love for the unlovely?  We might say that we love all the children in our care, but there are those days where it seems so hard.  There are children who just seem to be so difficult to love.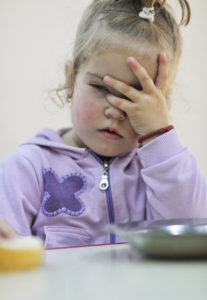 We can know all there is to know about attachment, emotional development and children's need for love. We can set out each day to love them all equally, to be patient, kind and gentle, to nurture them and help them flourish. But, sometimes, there is just that one child we cannot understand, the one who just seems too difficult, who undermines everything we offer and seems only to reject our every attempt to reach them.  Sometimes children (and other people, and even husbands – yes really!) get under our skin and irritate us.
So where is our cry for God's agape love?  Do we ever stop to consider that difficulties might be to do with us not them?  In the wonderfully reflective and powerful book Attentive and Attuned, the question we face when working with a difficult child is:
"Could it be that my heart has no words for this child?"
In thirty years of marriage, and as many years working in Early Years, there have been times when I faced that same question about my husband, my own children, my neighbours, and the children and colleagues I worked with.  When there are problems and difficulties how often has it just been my phileo love trying to do it all.  And, how different when I have run to my Father in prayer first, and opened up to let his agape love flow through.
Receiving from His love first releases the grace that changes everything.  Without His grace, I'm sure we wouldn't be celebrating such a wonderful anniversary.  Without His grace, I would never have learnt the power of praying His words over every child and seeing them as He sees them. Without His grace, we may never have opened up our house to various teenagers, complete with giant sized trainers and massive appetites.  What blessings we might have missed!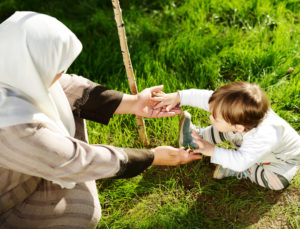 God still gives us the responsibility He gave Peter.  To us He still says feed my lambs, in whatever shape and size they come.  The word love might be everywhere, it might be undervalued and over-used, but it is the word that God uses to describe Himself.  God is love. Love is the absolute essence of His nature and character—His very being. God is perfect in love. God's love is manifested by His pure desire to care for, share and give.  Jesus demonstrated this in practice, the willingness to count the cost and love anyway, the willingness to give up all for the sake of others.  As we let God have His way, He releases to a hurting world the agape love that endures forever.
And, if I'm going to have another wonderful 30 years with my greatest friend and encourager, we'll both need to keep that agape love flowing.  My prayer for us, and for you, is that we always have a heart full of words from God's father heart, ready to flow out over each child in our care, and every precious person we meet.
 "Let me give you a new command: Love one another.  In the same way I loved you, you love one another.  This is how everyone will recognise that you are my disciples—when they see the love you have for each other."  (John 13: 34-35 The Message)
Reference:
Attentive and Attuned, Knowing and Serving in the Early Education Program, D'Arcy Maher and Leanne Leak with Pat Baer.  (2013)