Inspiring, encouraging, connecting and training those working in early years.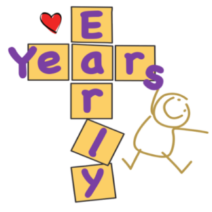 Welcome to Love Early Years
Love Early Years encourages and supports practitioners working in early years care and education.
We work to enable them to become better equipped to meet the needs of young children, building strong foundations for present and future generations.
All the work at Love Early Years is grounded in our shared Christian worldview and conviction.
Watch our video here to find out all about our work
Find Out How You Can Partner With Love Early Years
(Working with Early Years Children)
(Nurseries, Churches, Child Care Centres etc)
(Parents, Grandparents, Friends etc.)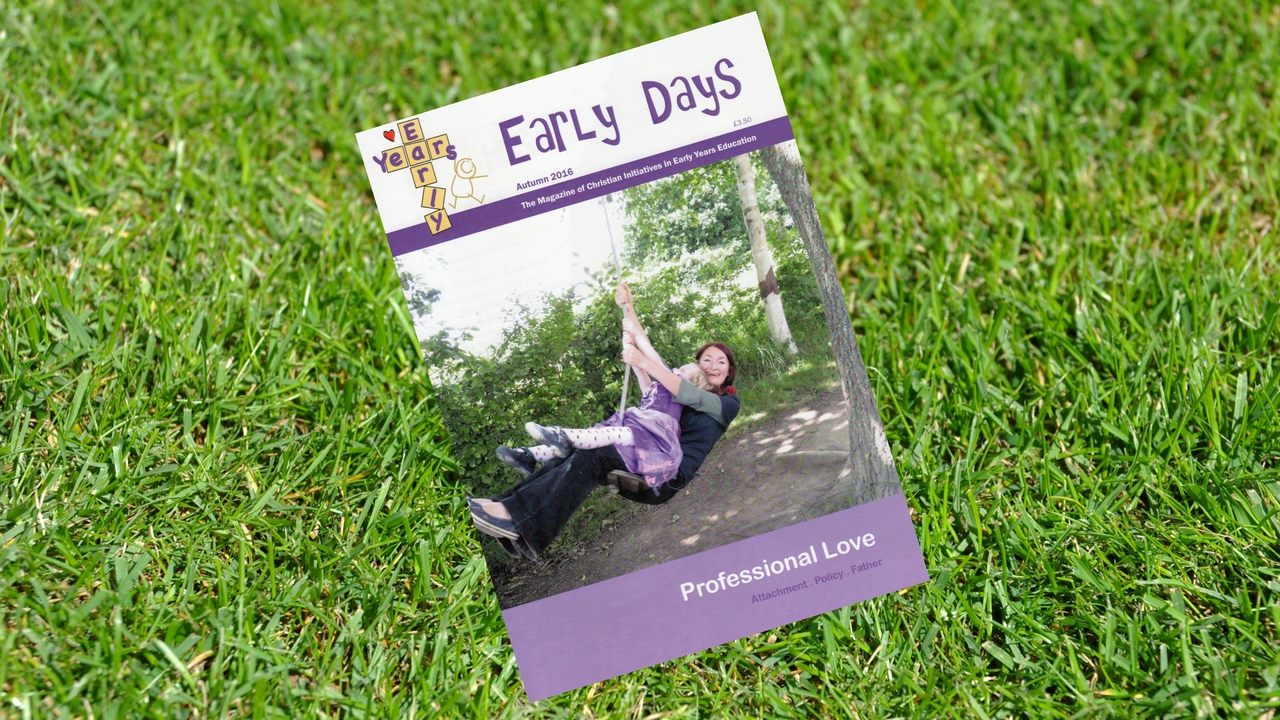 Early Days Magazine
A termly publication (Autumn, Spring and Summer) of articles on early years education from a specifically Christian perspective.
Christian experience is shared and Christian thinking about the early years encouraged. Much is from a UK background but there are also international contributors.
Blog Posts
It's great fun to make art that can be moved or changed; by children, adults or even the wind and rain! Transient art is non-permanent, constantly changing and focused on the process of creativity in action. When children work on transient art projects they manipulate, explore and experiment as they work individually or collaboratively, on either large- or small- scale artworks….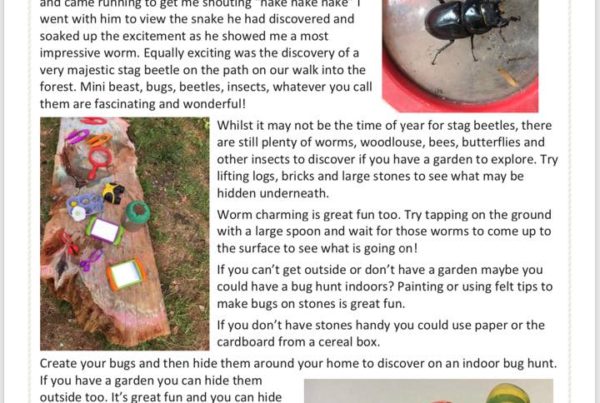 There are lots of insects and bugs to discover in your garden, even if it is very small. A minibeast hunt is a great way for children to get up close to nature. It gets them out in the fresh air, encourages them to use their observation skills, and it gives them a chance to get hands-on with wildlife. All…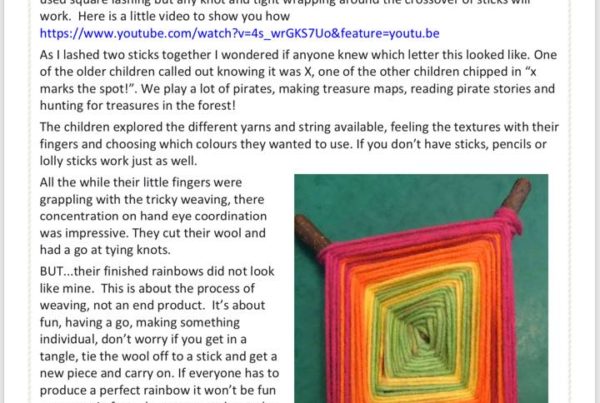 Did you clap for the NHS ? Have you put a rainbow in your window to show your support. How about weaving a rainbow as well? Add some rainbow bright colour to your home with this fun rainbow weaving. It's not hard to make and it's a good project to use up yarn scraps if you have them.This is fairly…
Resources