Inspiring, encouraging, connecting and training those working in early years.
Welcome to Love Early Years
Love Early Years encourages and supports practitioners working in early years care and education.
We work to enable them to become better equipped to meet the needs of young children, building strong foundations for present and future generations.
All the work at Love Early Years is grounded in our shared Christian worldview and conviction.
Watch our video here to find out all about our work
Nominate Us…
Help us extend our work to support young children in our communities, by nominating us to receive £1,000 from Ecclesiastical.
10 winners will be randomly drawn each weekday between 6th and 21st December.
Nominating is easy, anyone can do it and you can nominate us as many times as you like! All you have to do is click on the link below, scroll down, and complete the simple nomination form.
Our Charity Name for the nomination is Christian Initiatives in Early Years Education.
Find Out How You Can Partner With Love Early Years
(Open to anyone who cares about Early Years, teachers, staff, committee members, Parents, Grandparents, or just those who want the best for this age group)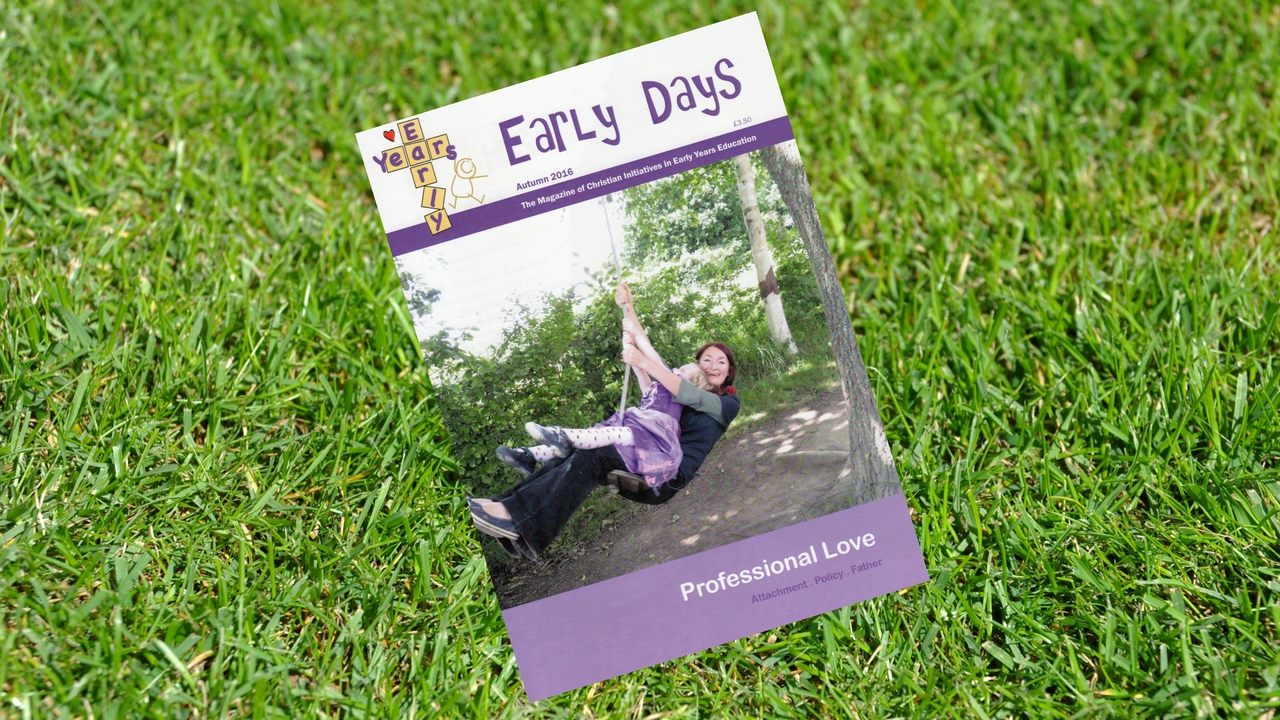 Early Days Magazine
A termly publication (Autumn, Spring and Summer) of articles on early years education from a specifically Christian perspective.
Christian experience is shared and Christian thinking about the early years encouraged. Much is from a UK background but there are also international contributors.
Learn More About Early Days Magazine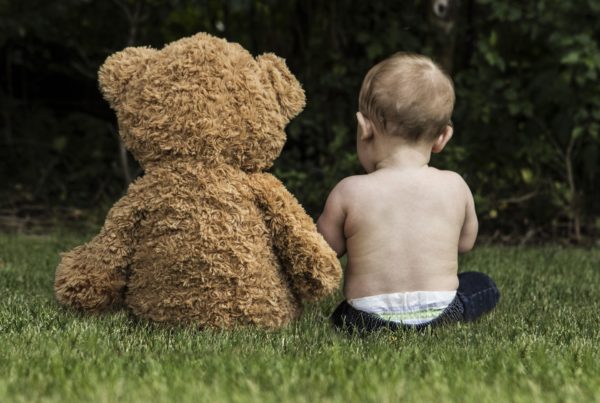 Imagine that one day someone you love and trust says to you "today you're going to a special place where you will have to stay on your own. You'll really like it and it will help you get ready for when you go into your care home in a few years. You'll soon make friends " And then imagine you…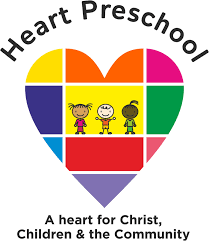 In this recording, Angela Msumba, manager and owner at Hear Preschool, talks us through her recent inspection. This was their first post registration inspection and we are delighted to celebrate Heart Preschool receiving GOOD in all areas. Wonderful achievement Team Heart x To access the recording - click here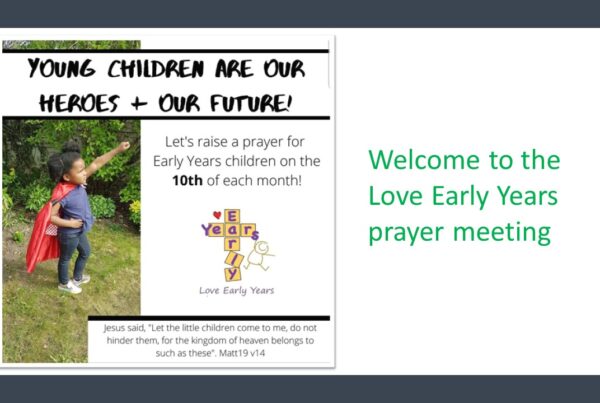 Early Years Prayer Zoom You are warmly  invited to join us as we pray for the youngest children... (more…)