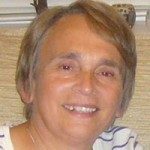 Ruth Andrews
Founder, Team Leader & Chair of Trustees
Ruth's journey over the years has been one of love, care and focus on young children. Qualifying as a Primary teacher, she worked in various London schools during which time she met and married Brian.
She set up Samuels Christian Nursery in 1990 with members of the Broadmead Baptist Church, Northampton where Brian was the minister and managed a great team for twenty exciting years of Early Years education! During that time she qualified as an Ofsted inspector, through which she came into contact with Care for Education, enabling her to set up the first Early Years conferences for Christians at Samuels nursery. Two years later, in partnership with a colleague, Christian Initiatives in Early Years Education was launched.
Since that time she has been connected with Christians in many areas of the UK, New Zealand and United States. Since retiring from Samuels nursery, she has moved to Ipswich to be nearer to her grandchildren, enabling her to continue being creative with 'little people'!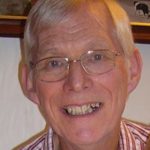 Brian Andrews
Administrator and Treasurer
Brian trained as a Maths teacher before responding to God's call to serve as pastor to two Baptist congregations over 37 years in Surrey and Northampton.
Over the past 10 years he has become more convinced of the vital importance of the early years in a child's spiritual development and believes we all have much to learn from young children. He serves as administrator and treasurer of Love Early Years.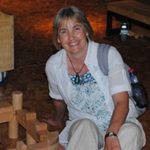 Lucy Waterman
Development Coordinator and Trustee
Lucy is a qualified Early Years Professional based in Wiltshire. She is a fan of the great outdoors, and is committed to promoting the best start for all young children.
Lucy is a trustee of Love Early Years and currently also works as the development coordinator; writing articles and developing local networks of Christians in Education.
She has nearly 30 years of experience working with preschool children in nursery and preschool settings, and is an Early Years lecturer and inspector. An award winning EYP, Lucy now provides freelance mentoring and training for nurseries across the country.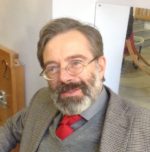 Peter Michell
Editor of Early Days Magazine and Trustee
Peter, a Congregational minister, is Director of Mr Noah's Nursery School, in rural Kent.
For forty years he has combined his work as a minister with a commitment to education at different levels ranging from early years through to secondary schooling. He is a great advocate of outdoors and the forest school approach.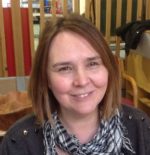 Jo Gilks
Trustee
Jo is a Love Early Years trustee, and after four and half happy years at the diocese of Chelmsford as early years advisor, she has begun work as a Forest School Educator, in an all day outdoors nursery in London.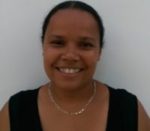 Angela Msumba
Trustee
Angela has spent all her career working in the field of Early Years. She became a lecturer and assessor in Further Education colleges in Nottingham, teaching and assessing on a variety of childcare courses.
The arrival of her first child led her to become a child minder. She sees the early years of children as precious and wanted to make the most of it welcoming, loving and caring for other children in her home.
Angela is the owner of Heart Preschool and is delighted at how God led her to set up her first Christian Nursery in Nottingham. ``I pray God will continue to use me to impart love, learning, and lots of laughter in the lives of young children.``