Early Days Magazine
Early Days magazine is published three times a year to provide information, inspiration, training and connection for those working with early years children.
It is written by authors from several countries who embrace a Christian perspective and provides a forum for serious and practical reflection on some of the key issues relevant to those who work with 0-5 year olds today.
Current Issue:  "The Big Outdoors"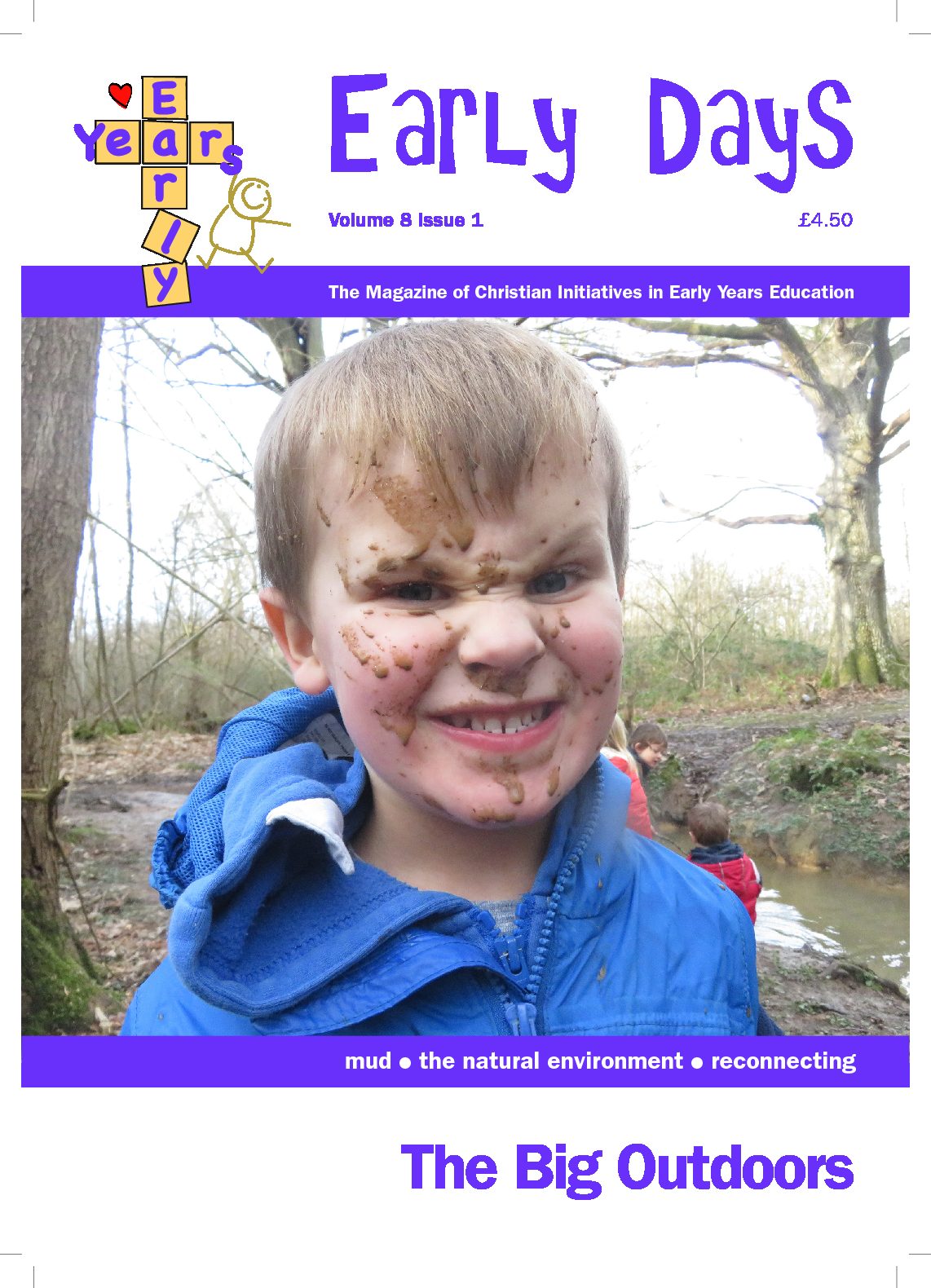 In This Issue:
First Word
Creator of the big, wide world
Nursery: a primary teacher's perspective
Nursery: an early years specialist speaks
Outdoors: playing outdoors
Outdoors a natural sacrament
In practice
Heart Matter
Reflection
Resource Review
Bible verse
Last Word
Highlighted Article: "Are we going to the forest today?" by Lillian Blundell
The experience of a primary schoolteacher taking children to the forest
"Are we going to the forest today?"is the question children ask me first thing in the morning, as they walk through the classroom door. While we put on our outdoor clothing, there's a buzz of excitement amongst the children as they discuss their plans for the den they are going to continue constructing or a dinosaur trap they are going to dig.
I have never before seen the same enthusiasm for any other activity or lesson.
I read Richard Louv's explanation that In nature, a child finds freedom, fantasy, and privacy: a place distant from the adult world, a separate peace. I have experienced this with children in the forest and see how they love to find hidden, enclosed and secret places; places where they can be quiet or where their imaginations can come alive, free from adult conformity or agenda.
Themes For Coming Issues:
Literacy
Children in Need
How To Subscribe….
In the United Kingdom:
PARTNERSHIP –  Early Days magazine is provided FREE as a benefit to Partners of Love Early Years in the UK who donate at least £3 per month.
Learn more about becoming a partner:
OR SUBSCRIPTION – Rate for one year (three issues): £15 GBP
In North America:
SUBSCRIPTION – Rate for one year (three issues): $30 USD