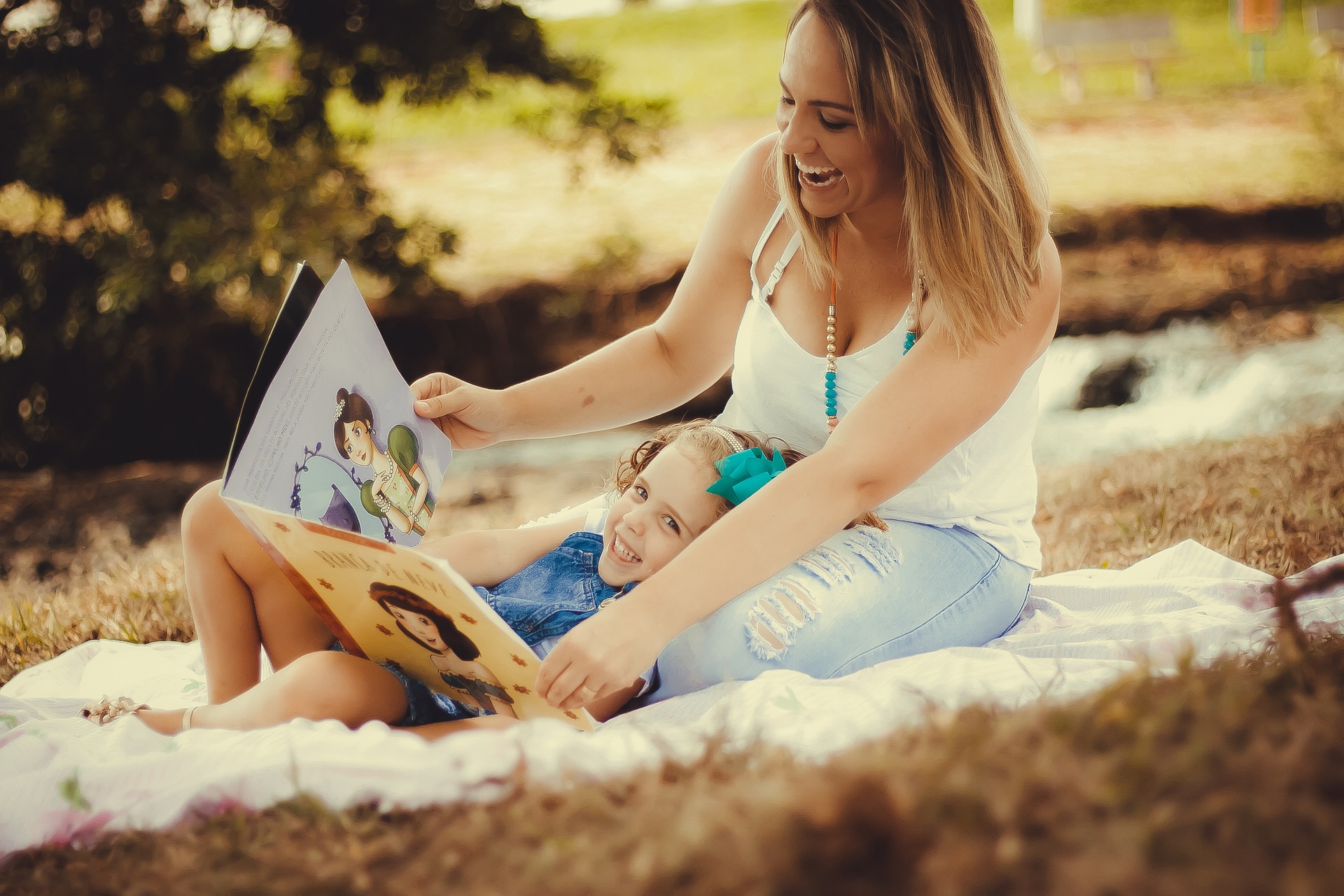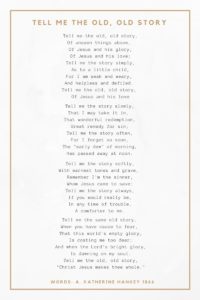 I've been pondering why we love stories so much and why children love to have their favourites read over and over again, and as I pondered the words of the old hymn came into my mind.
I don't think I have ever really looked at the words, but they were there somewhere hidden away. Stories bind us together, stories help us explore the highs and lows that life brings along and our stories reveal the "who we are" deep inside. The Bible is a wonderful collection of stories and we know how often Jesus himself used stories to draw people in and reveal  deep truths about God.
The work of Wycliffe Bible translators fascinates me. They have the vision to know that people need Bible stories in their "heart" language if they are to hear and feel the good news that Jesus brought for them. I remember reading that in some cultures it is no good to say we love God with all our "hearts", for they so not see the heart as the seat of emotion and feeling. Rather, their translation is to love God with all your "liver"!  So strange to us but so vitally true for their culture.
So I wonder how we engage our youngest children in their "heart language" with the stories of the Bible?
Watching a great story teller sit with a group of young children and seeing their rapt attention is a great delight. They seem to hang on every syllable, and gasp or barely breathe as the story unfolds. I've had the great pleasure of seeing Bob Hartman telling Bible stories and children completely entranced (or up and moving – fully active) with each sentence. The use of Godly Play as a story telling approach is opening up the Bible to the youngest of children and the oldest of citizens. Never have we had so many ways to help our re-telling of the old, old story.  But, as I go back to read the lovely words of the hymn, I'm intrigued to find that it offers some very practical hints on how to go about our storytelling!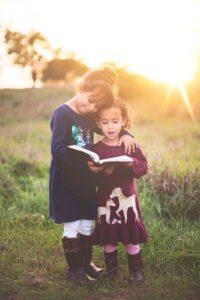 "Tell me the story simply". Of course! 
We can have props, we can have great resources, but the best storytellers have themselves, their voices and their memories. Maybe we should try sometimes spending enough time with the story that we are confident and secure in retelling it simply as we are. Maybe as we read and re-read we will be struck again by the truth of the parable we are reading, and how it links with our own walk of faith.
"Tell me the story slowly" Oh yes please!
In these days of hurry, of rushing from one activity to another, let's take the time to slow right down. To let children's imaginations fill with the pictures our words create. How dusty was the road to Bethlehem? How smelly was the stable full of animals? How deep was the river at the time of baptism?  But this doesn't mean a string of questions. They have too many questions in their lives already.  Maybe we can slowly describe the scene and see how much our precious listeners can really just become totally immersed in the story itself.
"Tell me the story softly, with earnest tones, and grave". Wow !
Doesn't that produce a powerful image. What if we told the stories as if they have really meant something important to us. As if they have touched our hearts and we were forever changed. When we gather with friends, how different our voices when we recount the times of deepest need and retell the saddest times, or when we talk of celebration and joyful days. They listen because they hear our hearts and because they feel us revealed in our stories. Let's set aside the professional reading voice and try the fullness of "earnest tones" as we tell stories full of faith and hope.
And, "tell me the story often".
There are so many stories. There are books and films and apps and cartoons and on and on. But our voices, our stories, our connection with the parables, these combine to be a powerful  means of saying again and again – God is real, God is here, God touched my life, God cares for you and He remains. Those stories that children love to hear again and again become a foundation rock on which they build their lives.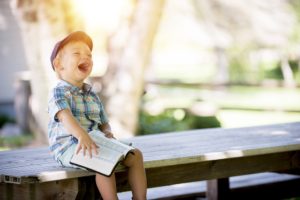 We owe it to them to tell them the "old, old story" that whatever comes along, however hard life gets "Jesus Christ makes you whole".
I've had a bit of a revelation writing this short piece. I've been challenged to think about the wonderful words much more and the value of simple story telling.  Why not have a listen to that wonderful song and see if you can use the words  to guide your storytelling. Let's see if telling the old, old stories in a slightly different way can bring them alive again in our children's hearts. Have fun.